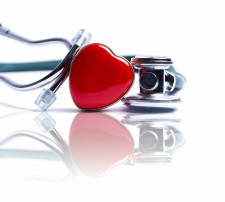 Healthy YOU Vending Supports Those With Thyroid-Related Illnesses
SALT LAKE CITY, February 1, 2019 (Newswire.com) - Thyroid cancer cases in 2019 are expected to rise by a minimum of 4.5 percent, with approximately 52,070 new cases in the United States. In 2016, it was estimated that one in every 100 people will be diagnosed with some form of thyroid cancer during their lifetime, making it one of the most common types of cancer. A medication regimen and radiation treatment are regularly used as the recommended therapy protocol.
Hashimoto's disease is an autoimmune disease and the most common form of hypothyroidism. This disease attacks the thyroid tissue and over time will cause the gland to be non-functional. Hypothyroidism is classified as an under-performing thyroid that alters the production of its associated hormones and generally affects more women than men. Typical symptoms include weight gain, impaired cognitive function, hair loss, dry skin, brittle nails and consistent sensitivities to cold temperatures. Treatment involves thyroid hormone replacement and dietary changes to aid in weight loss.
Graves' disease is also an autoimmune disease that causes an overactive thyroid and produces too much thyroid hormones. Individuals suffering from this disease often experience anxiety and an over-abundance of energy. This can cause sleep disorders, heart palpitations, bulging eyes and unintended weight loss. An overall feeling of agitation and the inability to focus properly is a common complaint from those who suffer from Graves' disease. One approach in aiding this health challenge is to incorporate a medication regimen that kills the thyroid gland and then replaces the missing hormones with daily doses in a synthetic form. This process can be a long and arduous task for both the patient and doctor.
While some individuals have a genetic predisposition to thyroid problems, lifestyle is also a large contributing factor. A sedentary lifestyle and unhealthy dietary choices can have repercussions of serious proportions with regards to the thyroid and its ability to properly function. A regular exercise program and a well-rounded diet rich in whole grains, fresh fruits and vegetables, heart-healthy fats and lean proteins are ideal when eating for thyroid wellness and to maintain an optimal body fat ratio.
Healthy YOU Vending recognizes the need for superior snack and beverage options that directly correlate with a diet that supports thyroid health and a balanced body weight. Our objective is to provide solutions to help avoid health challenges that are influenced by lifestyle choices by making healthy snacks and drinks readily available in our healthy vending machines.
For more information about Healthy YOU Vending, its entrepreneurial philosophy and the Healthy YOU Difference, go to http://www.healthyyouvending.com/.
Healthy YOU Vending is the world leader in the healthy vending industry. With their corporate offices located in Kaysville, Utah, the Healthy YOU team is dedicated to making healthier snacks, drinks and food products more accessible to people across North America. Their vending equipment is privately manufactured in the United States at a state-of-the-art facility. Owner/Operator opportunities for serious-minded and health-conscious entrepreneurs are currently available in most states.
Source: Healthy YOU Vending
Share: